Online event
Why securing AI is not what you think
---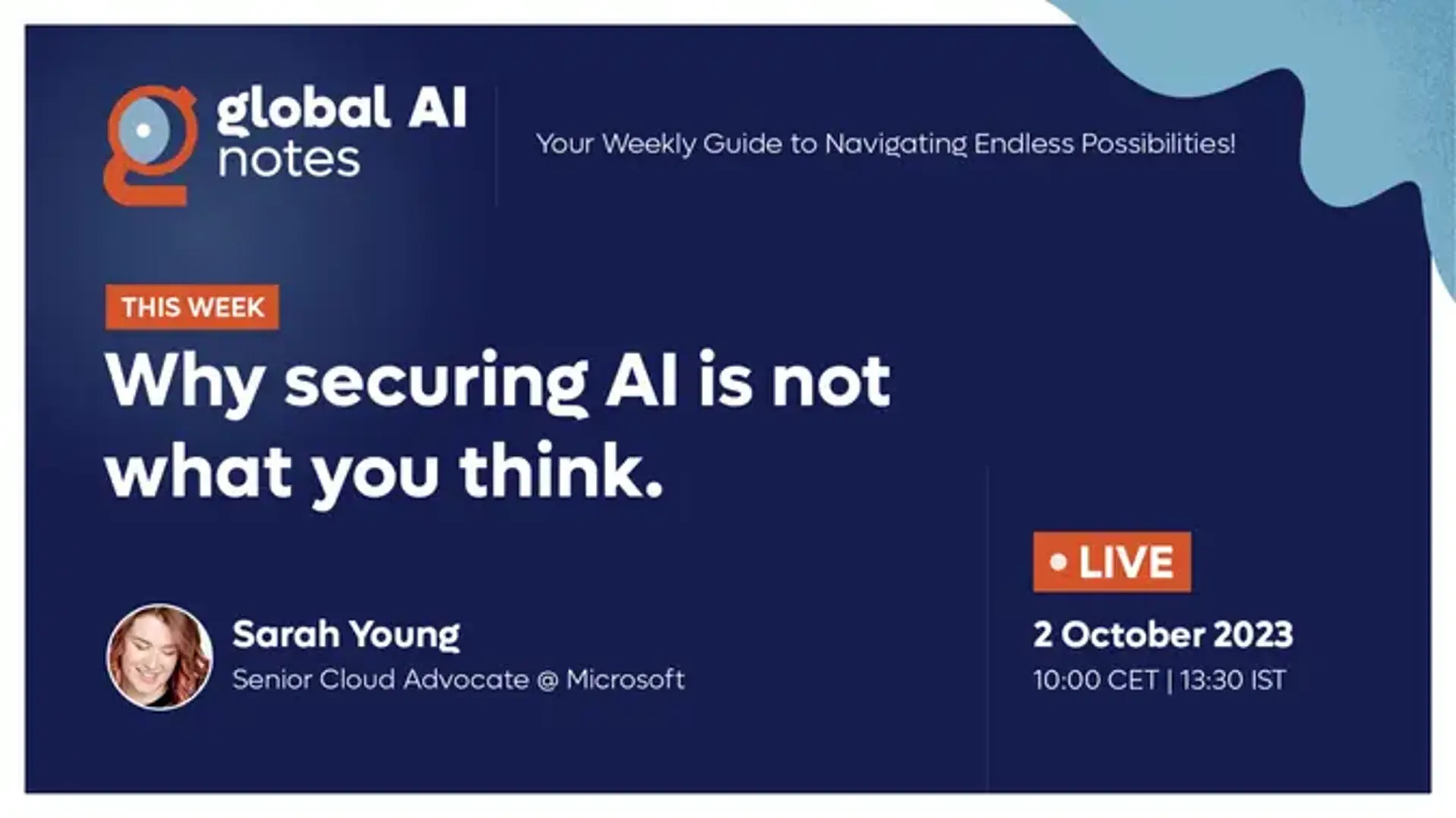 There's a lot of talk about AI at the moment. A LOT. Sarah has been leading Microsoft's internal efforts to create AI security best practices and - in this talk - will share aspects of the journey to do this, a history of AI attacks and what the best practices are to keep an AI implementation secure (spoiler: there's no secret sauce) and how you should be thinking about this in your organisation, no matter what cloud or AI platform you're using.
By Sarah Young https://twitter.com/_sarahyo https://www.linkedin.com/in/sarahyo16/
Learn more about AI https://aka.ms/ai/community
Join the Global AI Community https://globalai.community/
About the show: Welcome to Global AI Notes! We're all about AI and we're bringing it to you every week, straight from the experts all around the world. Want to know about the newest in AI tech? You've got it! From machine learning, robotics, big data, neural networks, and everything in between, we've got you covered. We chat with top-notch experts who share their latest discoveries and what's coming up next in the AI world. So, if you're a tech enthusiast or just curious, hop on board with us for this exciting ride into the future of AI!
10:00 AM - 11:00 AM Europe/Amsterdam
Organizer
Global AI Notes
Amsterdam, Netherlands