Global Generative AI Conference 2023
Online event
Saturday, 9 December 2023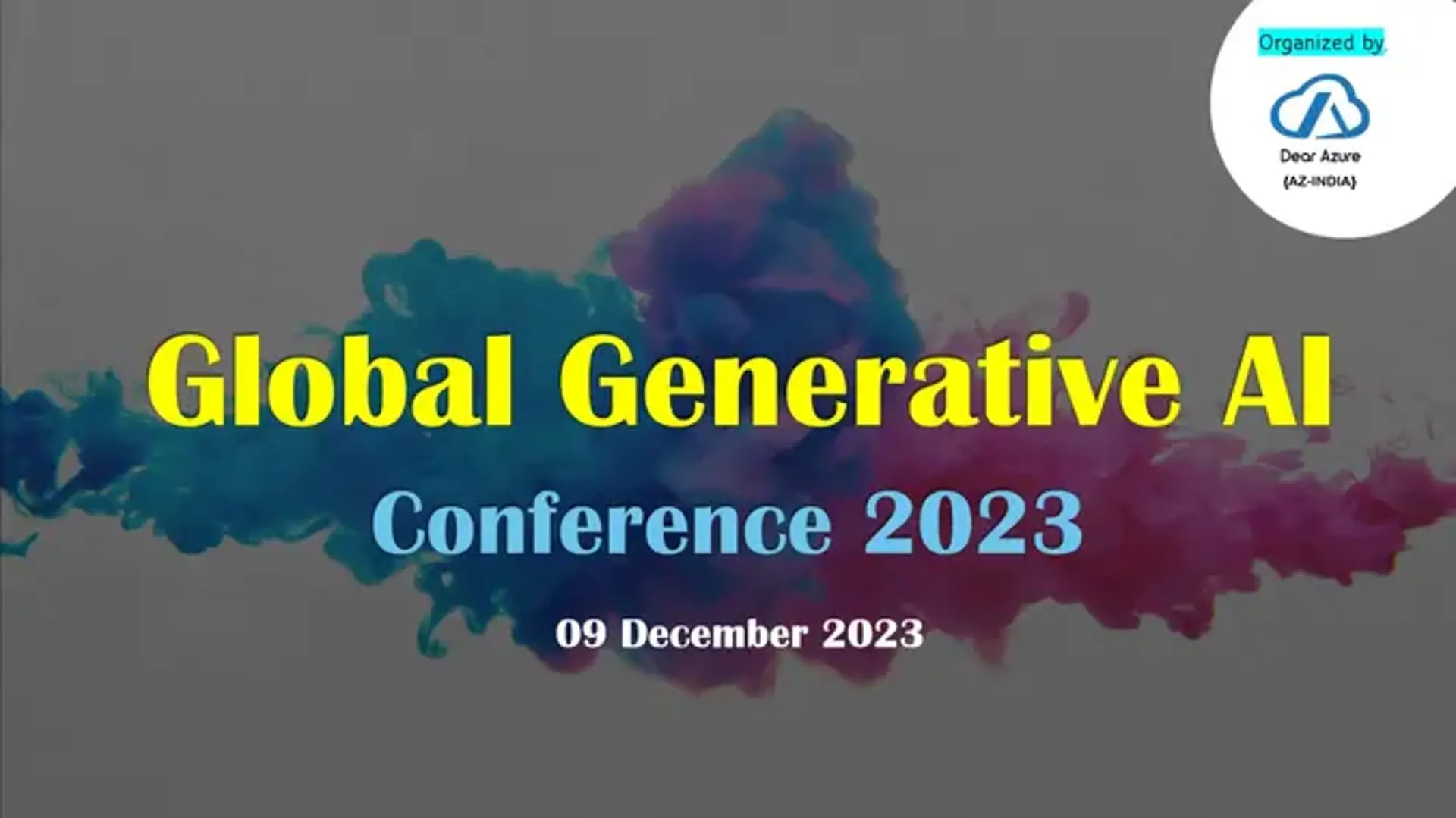 Global Generative AI Conference 2023
Online event
Saturday, 9 December 2023
10:00 AM - 12:00 PM Asia/Kolkata
Global Generative AI Conference is an online event organized by Dear Azure | Azure INDIA Community. It is designed to give an introduction to the world of Generative AI, and showcase relevant technologies.
Join this event to learn the basics, and hear from professionals, students, and educators around the world on the projects they are doing in the area of Generative AI.
We welcome Generative AI Leads/SMEs, AI developers, students, professionals, and everyone else passionate about Generative AI to join our event!
The conference will be held online via streaming or MS Teams.
Organizer
Dear Azure and AI - Mumbai India Meetup
Mumbai, India