Global AI Conference Pune 2023 (In-Person AI Workshop)
Online event
Tuesday, 12 December 2023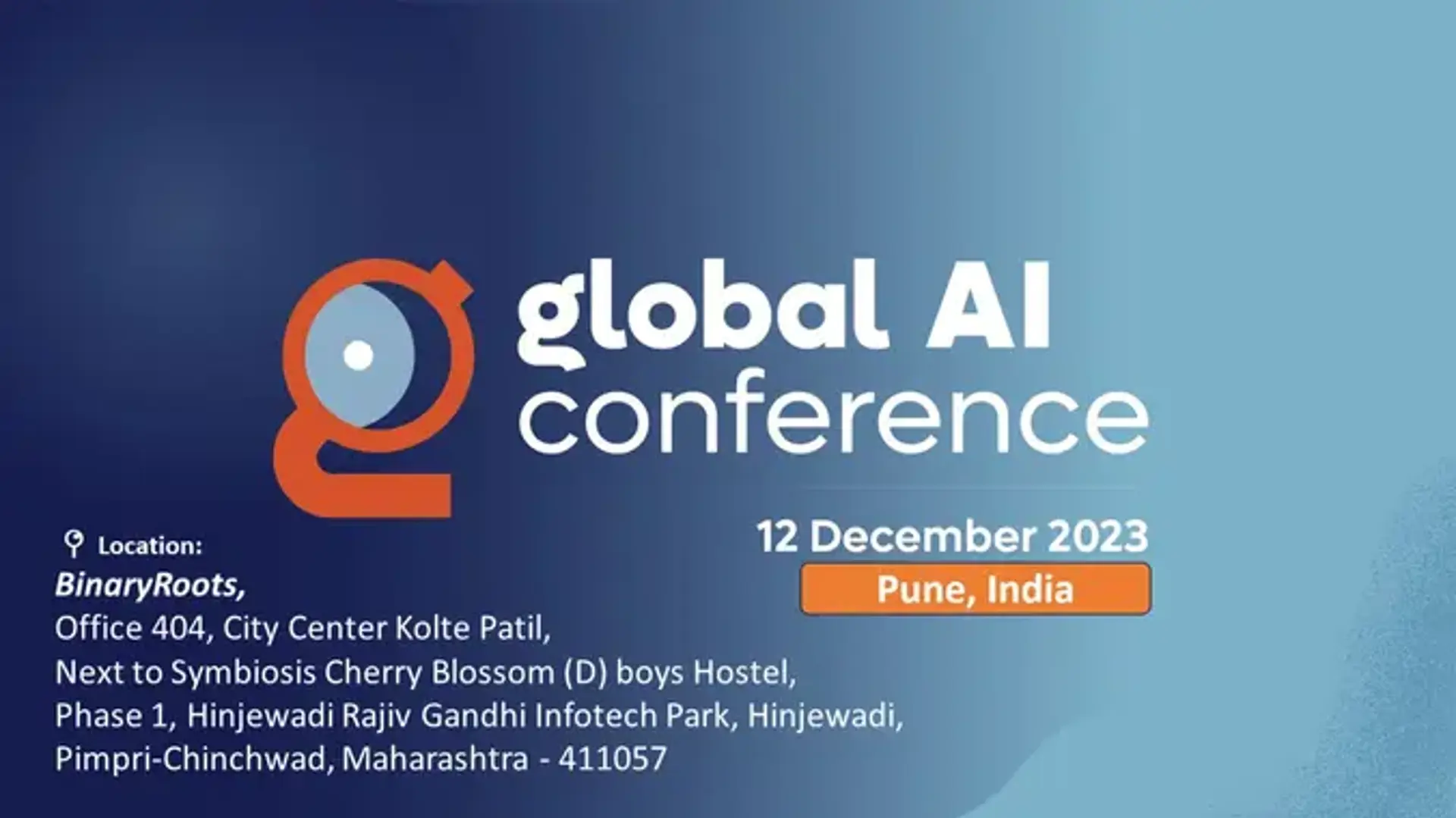 Global AI Conference Pune 2023 (In-Person AI Workshop)
Online event
Tuesday, 12 December 2023
6:00 PM - 8:00 PM Asia/Kolkata
Global AI Conference is an event organized by Global AI Community. It is designed to give an introduction to the world of AI, and showcase relevant technologies. Global AI Conference Pune is in-person event that hold on Pune, India.
--------------------------------------------- 📍 Location: BinaryRoots, Office 404, City Center Kolte Patil, Next to Symbiosis Cherry Blossom (D) boys Hostel, Phase 1, Hinjewadi Rajiv Gandhi Infotech Park, Hinjewadi, Pimpri-Chinchwad, Maharashtra - 411057 ---------------------------------------------
We extend a warm welcome to the upcoming Azure AI hands-on workshop.
To ensure a smooth and productive experience, we kindly request your attention to the following instructions:
Laptop Requirement:
Please bring your personal laptop to the workshop.
Ensure it is adequately charged, and do bring the power adapter to avoid any interruptions during the session.
Foundational AI Knowledge:
This workshop assumes a foundational understanding of AI concepts.
Reviewing these principles beforehand will enhance your engagement with the material.
Azure Proficiency:
Given the nature of the workshop, familiarity with the Azure platform is imperative.
Prior experience in navigating Azure services will facilitate a more comprehensive comprehension of the topics covered.
Workshop Engagement:
Approach the workshop with a positive and inquisitive mindset.
Active participation is key to extracting the utmost value from the event.
Engage with fellow participants and take advantage of networking opportunities.
We look forward to an enriching and collaborative learning experience. Your preparedness in adhering to these instructions will undoubtedly contribute to the overall success of the workshop.
See you there!
City Centre - Kolte Patil
Hinjewadi Phase 1 Rd
411057 Pimpri-Chinchwad
India
Organizer
Pune Tech Community
Pune, India