Introduction to Azure PIM
Online event
Friday, 24 November 2023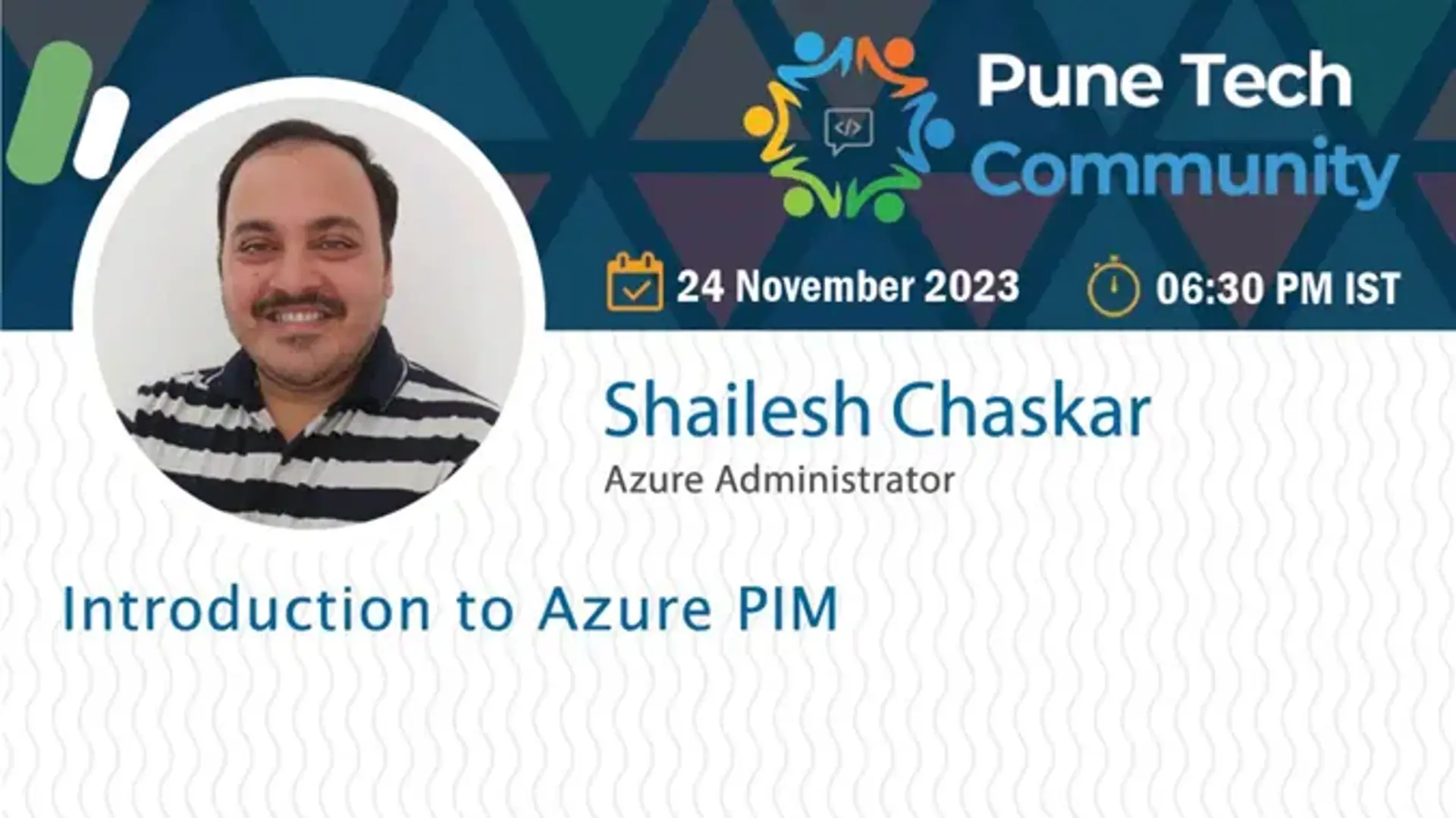 Introduction to Azure PIM
Online event
Friday, 24 November 2023
6:30 PM - 7:30 PM Asia/Kolkata
Privileged Identity Management (PIM) is a service in Microsoft Entra ID that enables you to manage, control, and monitor access to important resources in your organization.
Organizations want to minimize the number of people who have access to secure information or resources, because that reduces the chance of a malicious actor getting access of an authorized user inadvertently impacting a sensitive resource.
In this session, we will get introduced to PIM and it's benefits.
--------------------------------------------- How to join?
---------------------------------------------
Organizer
Pune Tech Community
Pune, India