Global AI Conference 23
Online event
Tuesday, 12 December 2023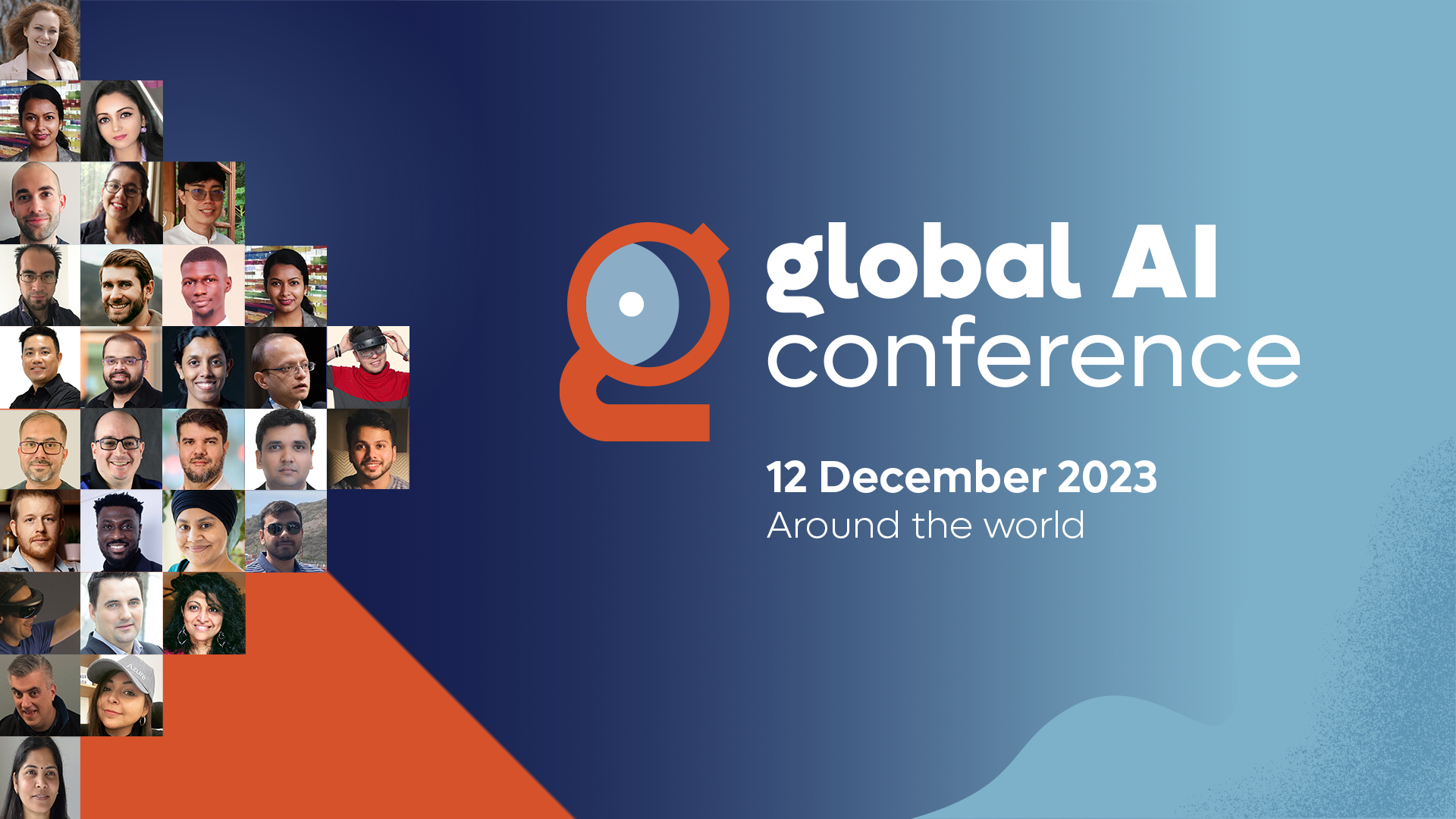 Global AI Conference 23
Online event
Tuesday, 12 December 2023
8:00 AM - 8:00 PM UTC
The Global AI Conference is an event that brings together AI fans from all over the world. It's put together by the Global AI Community. You can jump into the worldwide livestream, check out a local conference in person, or chat and connect with experts on our Discord Channel. It's a great opportunity to dive deep into the world of AI, so don't miss out!
We welcome AI developers, students, professional and everyone else passionate about AI to join our event!
Virtual Conference Program
We have two tracks. The first one is for Developers and Data Scientists, where you can explore the latest in AI. The second one is for students, which is an introduction to AI. Join us from your home and learn from the experts.
Track 1 - AI for developers and Machine Learning experts
09:00 - 21:00 (UTC)
Join us for an engaging track at the Global AI Conference, broadcasting live from the Netherlands. This is a unique opportunity to delve into the fascinating world of AI research and applications, presented by leading developers and data scientists. Enjoy insightful sessions, participate in thought-provoking discussions, and have all your queries addressed by industry experts. We'll also be exploring cutting-edge tools like vector search, OpenAI, and RAG applications. This conference is an excellent platform to network with key players in the AI industry. Don't miss out!
Track 2 - AI for students by students
09:00 - 15:00 (UTC)
Join us for a special track in the Global AI Conference, coming to you virtually from Nairobi, Kenya. Dive deep into the fascinating realm of AI, examining student research projects, their innovative solutions, and practical applications. Learn how AI is making significant advancements in various sectors. Hear directly from students who are pioneering AI research and development. This isn't merely a learning experience; it's an opportunity to engage with the next generation shaping the future of AI. Participate in enlightening discussions, immerse yourself in interactive sessions, and have your questions answered by emerging AI experts. Don't miss out on this informative and inspiring track at the Global AI Conference, live from Nairobi, Kenya.
In-Person locations
We're delighted to offer a physical, in-person experience for the conference. You're warmly invited to attend at one of the specified locations below. It's a great chance to gain insights from local AI experts and network with other community members.
---
---